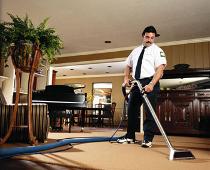 When you're facing a water-related disaster, you can't wait for help to arrive soon enough. That's why Discount Water Extraction provides 24-hour emergency services for water damage and restoration for residential and commercial spaces. We are ready to safely and effectively stabilize, dry, and restore your property. Our team of professionals boasts the Institute of Inspection Cleaning and Restoration Certification (IICRC), bringing quality flood damage restoration services to all local homes and businesses. Don't hesitate to call Discount Water Extraction to get your property restored with care.
We don't want your flood damage restoration to be even more of a headache than it already is, which is why we work with all insurance companies, directly billing them to save you the hassle. When you call Discount Water Extraction, we'll treat your property with care from beginning to end, ensuring your home or business is restored to your satisfaction. We will remove everything, fully dry your property, and then clean and disinfect thoroughly. Depending on the extent of the damage, our pros may even help you rebuild certain parts of your property that could use some extra care. We're here to provide our customers with comprehensive flood restoration, so you can rest assured we'll do the whole job completely and correctly.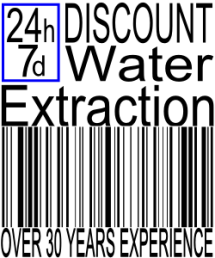 Whether caused by flooding or a burst pipe, water can result in major hazards in your home or business. Moisture and standing water can actually weaken your building's infrastructure while causing damage to your home or business and decreasing the property's value. Mold can even result from water intrusions. If you want to save your building and protect those who use it, act quickly by calling in the experts at Discount Water Extraction right away! Our professionals perform a wide range of flood restoration services, including: 
Water extraction
Drying and stain removal
Disinfection and mold removal
Stabilization and drying of contents
Rebuilding
If your residential or commercial property has experienced water or flood damage, don't hesitate to contact the professionals of Discount Water Extraction for emergency services. We have more than 25 years of combined experience providing exceptional water damage and restoration services to Austin residents, along with dependable customer service and fair prices. Get your home or business dry, clean, and safe with Discount Water Extraction: Call or e-mail us today for a free estimate or to get started!