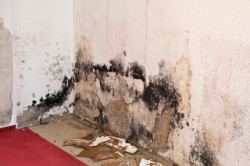 Have you noticed areas of your home that are perpetually damp? Are you experiencing headaches, shortness of breath, or coughing with increasing frequency? Has your home recently been affected by flooding or other water damage? If the answer to any of these questions is "yes," then your home may be contaminated by mold. Since prolonged exposure to mold spores can cause a number of serious respiratory ailments and other health concerns, it is vital that you seek professional mold testing as soon as possible. At Discount Water Extraction, we're your source for mold inspection in the Austin region and beyond. With over 25 years of combined, hands-on experience testing for mold and other contaminants, we're the team of mold specialists you can rely on to deliver expert service and accurate results at a very affordable cost.
Mold is a natural presence in indoor air. It is only when mold spores come into contact with moisture and begin to multiply that it becomes a problem, causing potential damage to your home and to your health. Since mold grows in dark, damp spaces, it often occurs in places that make it difficult to detect. Even if your building has no visible symptoms, you may still have mold growth hiding somewhere in your walls, floors, or ceiling. Fortunately, our team of mold specialists is well versed in mold inspection services, and our air mold tests can help detect mold that's growing in any hidden areas. While we collect samples, we work with painstaking accuracy to make certain that no stone is left unturned. Then, we send the samples to the lab and share the results with you as soon as we find out.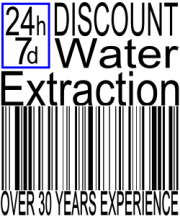 Unlike some other mold inspection companies, which quickly conduct superficial mold tests and then mail you the results, we at Discount Water Extraction pride ourselves on clear, honest communication. Our certified mold inspector will be available to explain the implications of your test results and answer any questions you might have. Whether you need black mold testing or another type of mold detection, you can count on Discount Water Extraction for clear, precise results. Time is of the essence when it comes to testing for mold, so if you think you might be a victim of mold contamination, don't hesitate: Contact us for expert mold testing today!
A licensed and insured company, Discount Water Extraction is an IICRC-certified mold inspector. Our mold testing service is suitable for residential and commercial settings when paired with mold remediation, but it is also available for real estate transactions.