If a recent mold test has indicated the presence of mold in your home, then it's time to call the certified mold specialists at Discount Water Extraction. We provide a complete mold remediation and mold removal service, designing and implementing a customized plan to safely and effectively eliminate this potentially dangerous contamination from your residence. Offering full-service mold remediation in Austin and beyond, the pros at Discount Water Extraction are ready to help you get your home safe and healthy once again. Call now for your free estimate!
For a healthier residence and complete black mold removal service, contact the pros at Discount Water Extraction right away. If your home has mold, don't let it cause severe illness for you and your family. Fight back with help from our mold specialist team!
Comprehensive Mold Removal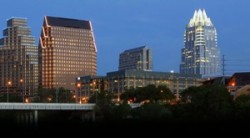 Persistent moisture means one thing: mold. At Discount Water Extraction, we attack mold growth at its source—water. Your mold removal service begins by identifying the water source and mold location and then removing all wet material. This often includes (but isn't limited to) wood, carpeting, and drywall. Using dehumidifiers and fans, our mold cleanup crew completely dries out the area, halting the mold growth in its tracks. We then remove any visible mold growth, utilizing proper containment procedures to ensure mold spores are not spread into the rest of your structure. Our goal is to make certain your entire mold problem has been eliminated.
Remember, removal of mold is not a job for amateurs. From safety precautions like protective equipment and proper containment to ensuring complete removal of contaminated materials, you need a certified mold specialist to provide correct, effective mildew/mold removal. Our specialists are trained to handle a full range of mold cleanup situations, including dangerous black mold removal. As a licensed and insured mold removal company, Discount Water Extraction is also IICRC-certified.
At Discount Water Extraction, our mold specialists use the utmost care to ensure all mold is properly removed, and our professionals use all necessary safety precautions to contain the mold during the remediation process. When we're finished, your home will be healthy, safe, and mold-free! Call today for effective, thorough mold remediation and cleanup.