Whether a disaster is natural, unexpected, or unpreventable, it can be devastating to your property. The extent of damage will vary depending on the unfortunate event in question, but whether you experienced a wildfire, tornado, or flood, Discount Water Extraction will be here to help. Disaster recovery can be a challenging, frustrating process, but when you hire our experts, we'll tackle the job with efficiency and care from beginning to end. We're the disaster recovery company in Austin you can count on for commercial and residential service alike. Call or e-mail Discount Water Extraction to learn more or to receive a free estimate today!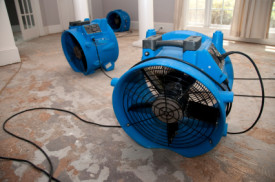 If your home is in urgent need of disaster recovery services, don't hesitate to contact us. At Discount Water Extraction, we're available around the clock for emergency disaster recovery service because we know that when disaster strikes, you can't wait until morning to receive assistance. Our licensed and insured professionals have decades of experience in restoration and disaster recovery services, and we have what it takes to get the job done efficiently and carefully. With more than 25 years of combined experience, we know exactly what needs to be done to ensure a successful disaster recovery effort.
After a catastrophe hits, find peace in the knowledge that your property is in our capable, compassionate hands. Even before we implement a disaster recovery solution for your home or office building after a disaster, we'll clean up debris and other broken or scattered items. Then, our skilled and professional disaster recovery service will deal with any required toxic waste removal, water extraction, or rebuilding. We're perfectly suited for:

Wildfires

Floods

Tornadoes

House fires

And more
When you're in need of reliable, top-notch disaster recovery services, Discount Water Extraction is your solution! For years, our disaster recovery company has been there for our customers in their times of need. Taking the burden of disaster recovery off your shoulders, we'll get your property cleaned up in no time and at a fair price. Call or e-mail us today to learn more about our services or to get started!